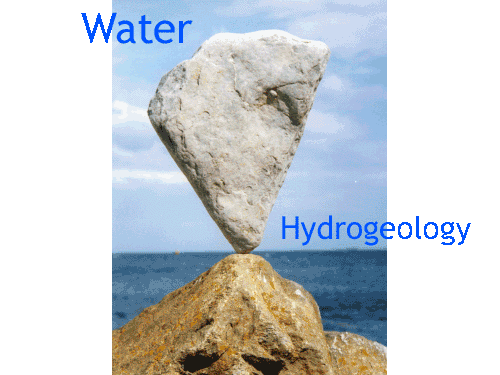 HolyMoor Consultancy Ltd.
Independent International Consultancy in
Hydrogeology
Groundwater resources assessment
Water well prognoses and design
Mine water hydrology
Environmental Geochemistry
Regional geochemistry and hydrochemistry
Mine water quality
Contaminated groundwater and land
Thermogeology
Ground loop design
Independent thermal response test analysis
Ground source heat feasibility studies

2nd Edition now available from Wiley


"WATER WELLS AND BOREHOLES"

by Bruce Misstear, Dave Banks and Lewis Clark


"This lucid, comprehensive and beautifully-written book... should be on the desk of every practising hydrogeologist....buy it and thumb it to pieces." (Professor Paul Younger, on the first edition: Quarterly Journal of Engineering Geology and Hydrogeology, May 2007)

For further details, click HERE

2nd Edition available from Wiley


"AN INTRODUCTION TO THERMOGEOLOGY"
Ground Source Heating and Cooling
by Dave Banks


"....it is seldom that one needs to use superlatives when talking about a book...this book should be a bible for all who would like to gain insight into the nature of the earth's heat, and how we can exploit it in practice."  (Geologisk Nyt, Denmark, August 2009)

For further details, click HERE

The EU

GEOTRAINET

programme to enable European training on the topic of Ground Source Heat. Manual now available for

drillers

and

designers


River Hipper at Holymoorside


Holme Brook at Ashgate


River Rother at Tapton Bridge, Chesterfield
Holymoor Consultancy Ltd.
Registered as a limited company from 12/11/2008,
Company registration number 06747725,
Registered office: 360 Ashgate Road, Chesterfield, Derbyshire, S40 4BW, UK
Photo descriptions
Water: Rock art in Swanage. Reproduced with permission © James Martin, artist.
Earth:Rock art in Swanage. Reproduced with permission © James Martin, artist.
Heat: An artesian well in western Azerbaijan, near the KaraRiver. The dissolved methane content of the groundwater leads to continuous combustion.Holymoor Consultancy contributed to the hydrogeological risk assessment of the Baku-Tblisi-Ceyhan oil pipeline route.Photo by © Dave Banks.